March in the Garden 2022 was a wonderful month of new growth and blooms. I started off the month with the goal of not buying any new plants, and giving the ones I had a chance to wake up from Winter. To say it was a struggle is an understatement. BUT… I did it, and I am so glad I did. There were a good number of plants I was certain had died, and normally I would have pulled them up and thrown them out. Instead I gave the garden a little extra time and to my surprise, and the relief of my plant budget, about half of the plants I thought were dead came back.
March also was the month for all of the bulbs I planted to come popping up. I know I planted them late, because I bought some of them late in the season off the clearance rack. So some of them were a little stunted. I will leave them in the ground once they are done, and next year I am sure they will be amazing. The shorty ones are still kinda cute. Below are a mix of Jumbo White and White Prince Tulips.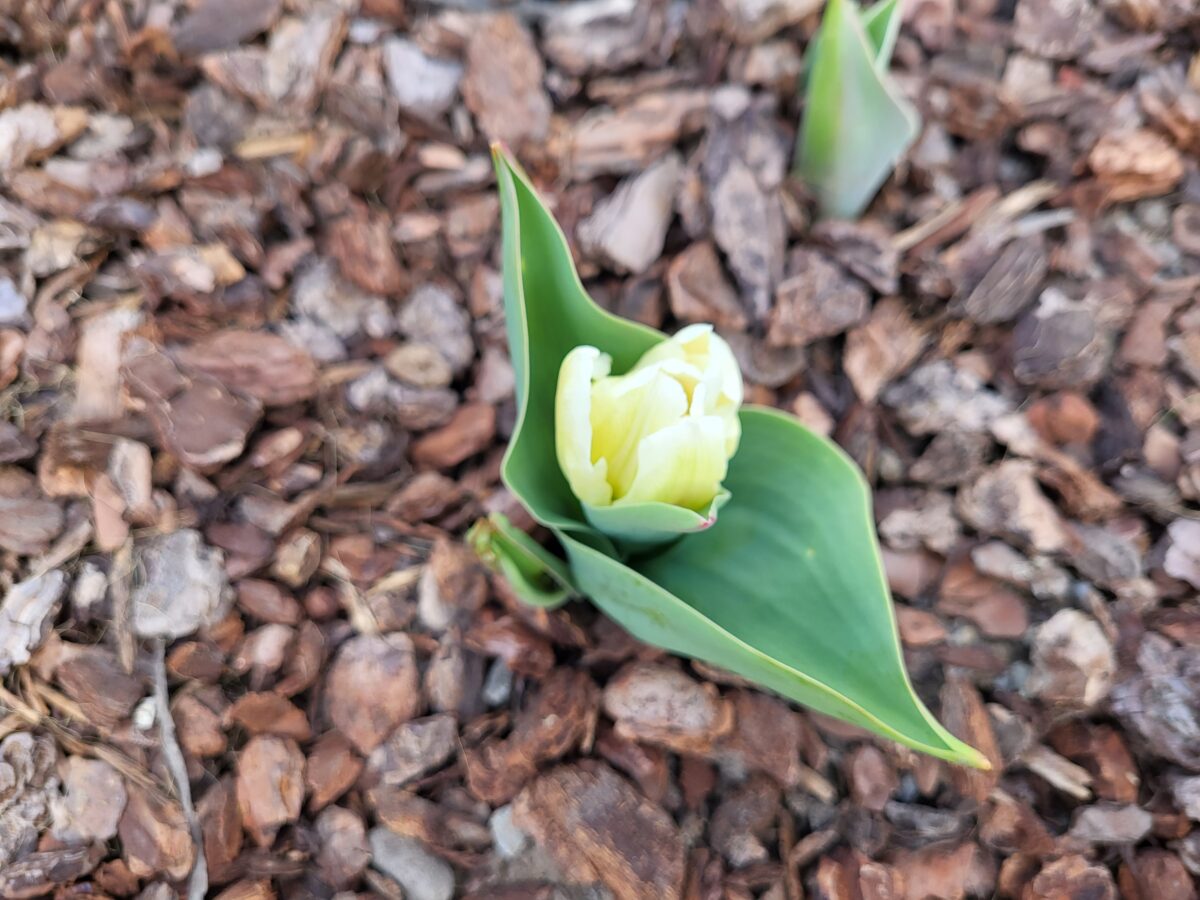 Starting from the sidewalk of the front yard you can see the daffodils I planted this year did not all bloom, but the ones that did were really cool. Not what I thought I bought, But okay! The below yellow and white stripped daffodil is Ice King, should be a sold soft yellow with a more ruffled look. Again… maybe next year.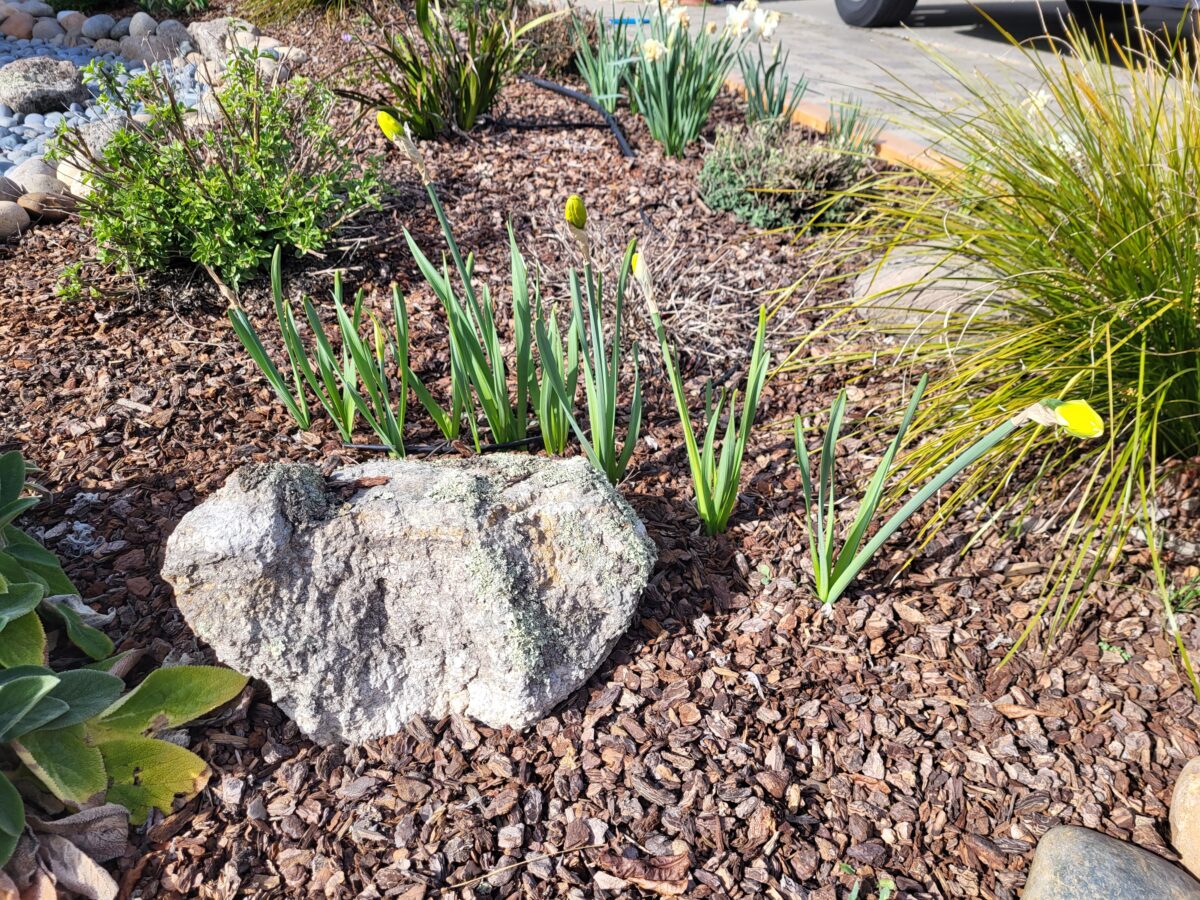 I also planted about 50 or so mixed colors of purple, white, as well as purple and white striped all along the dry river bed. In theory it sounded like it would be dreamy, in reality you just couldn't see the purple ones in the redwood bark nuggets. I won't dig them up, but next year I will buy solid white ones that will stand out better.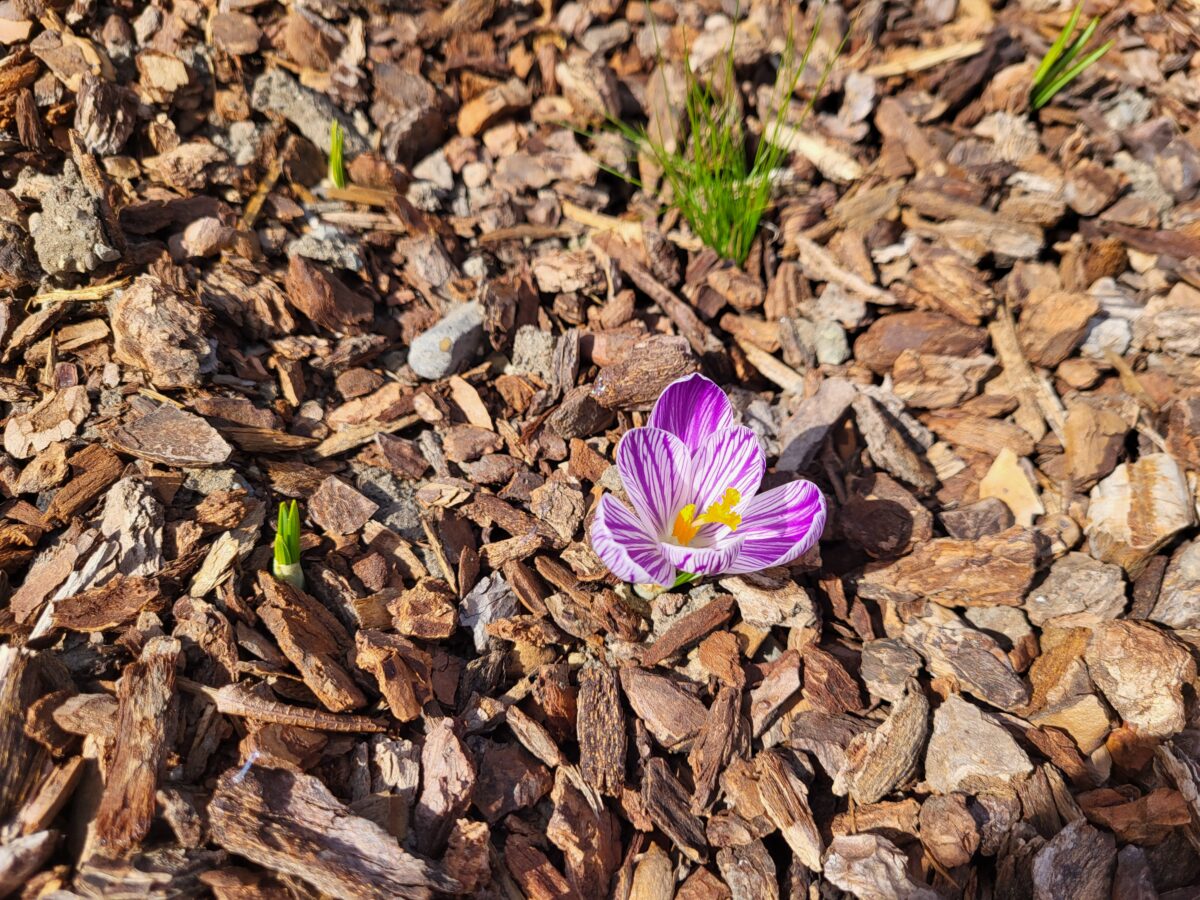 Of course my peachy daffodils, called Replete, were amazing. I added about 5 or 6 more to the cluster this year. Next year I will add a few more until that section is filled.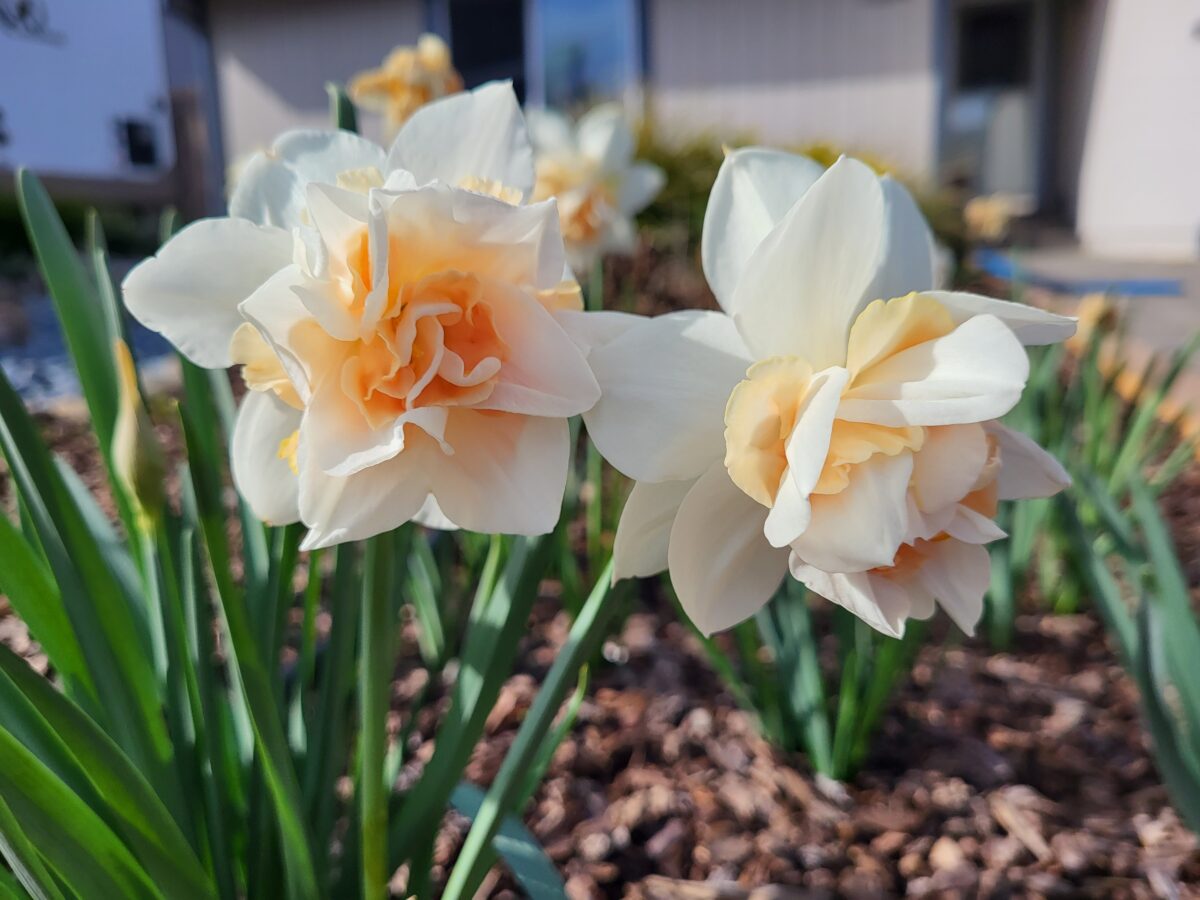 The blooms from the Heather and Star Jasmin really put me in a Spring time mood.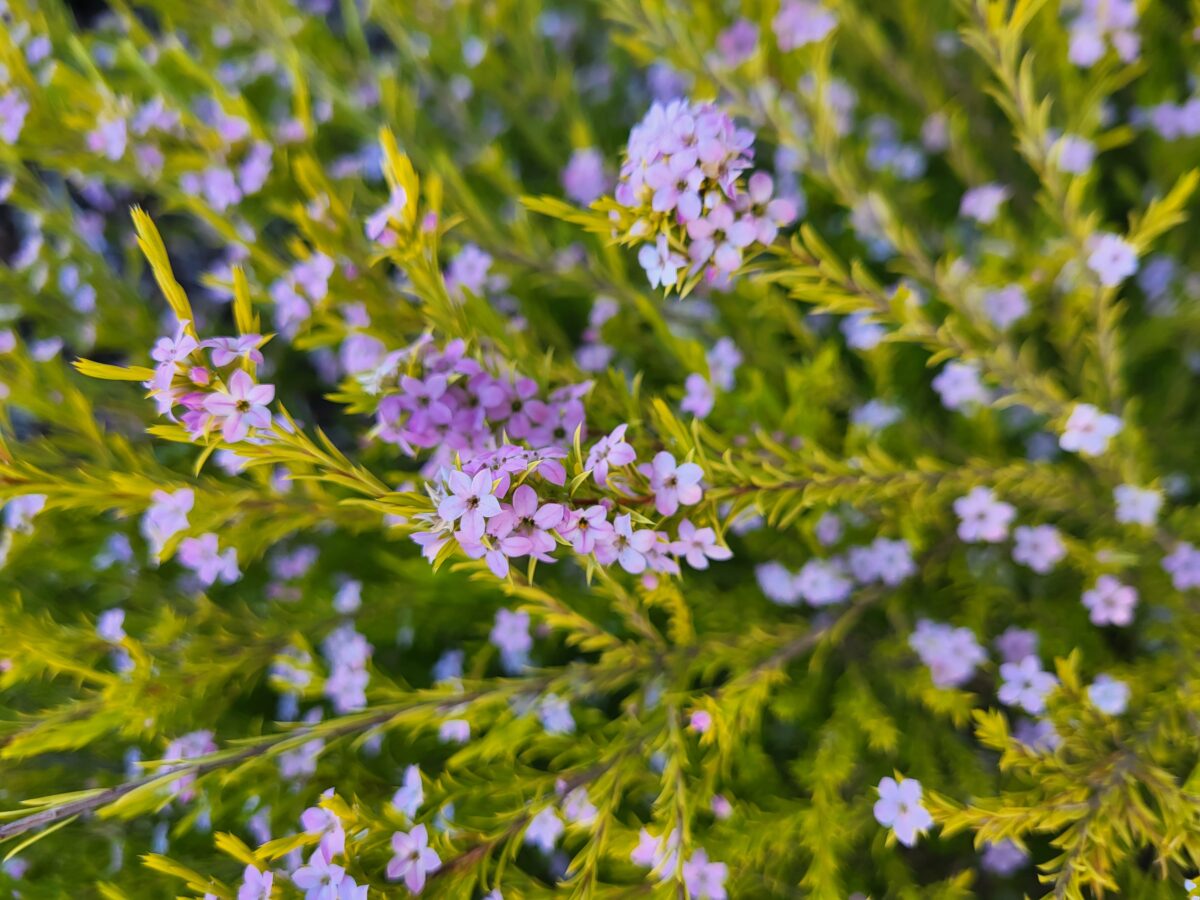 The backyard was no less amazing. I planted two different tulips under the bird bath, one a peachy/ yellow called Daydream, and the other a dark purple, Queen of Night, that would bloom when the peachy one finished.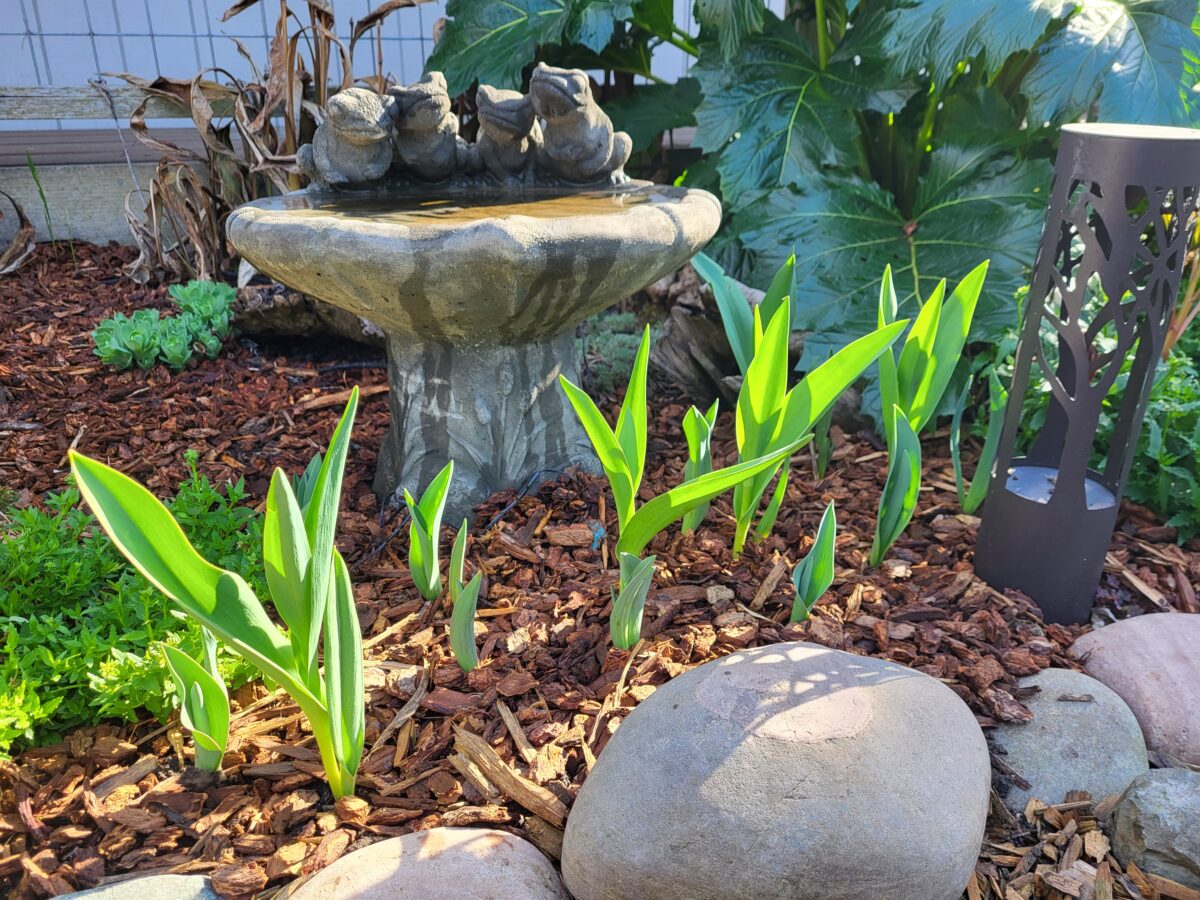 In that same bed I planted a tight mass of yellow crocus.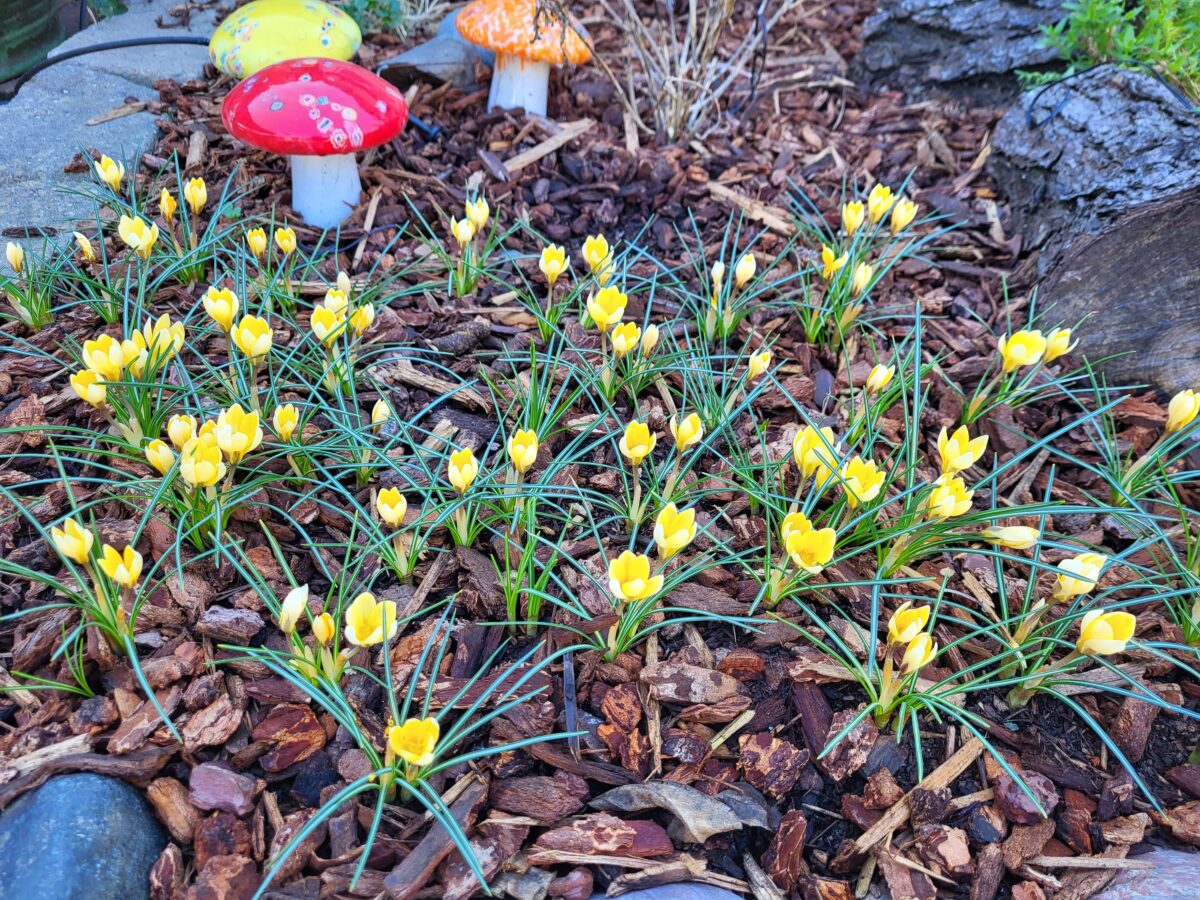 Across the path on the sunnier side I have gone a bit overboard with two different types of daffodils. The first was Trumpet Daffodil Britisch Gamble, which is white with a pink trumpet. They are adorable and they grew perfectly thier first year. Not quite as big as I thought they would get, but maybe next year. I might have also planted them too close together. I am still undecided if I will take half of them out and replant elsewhere or leave them as they are.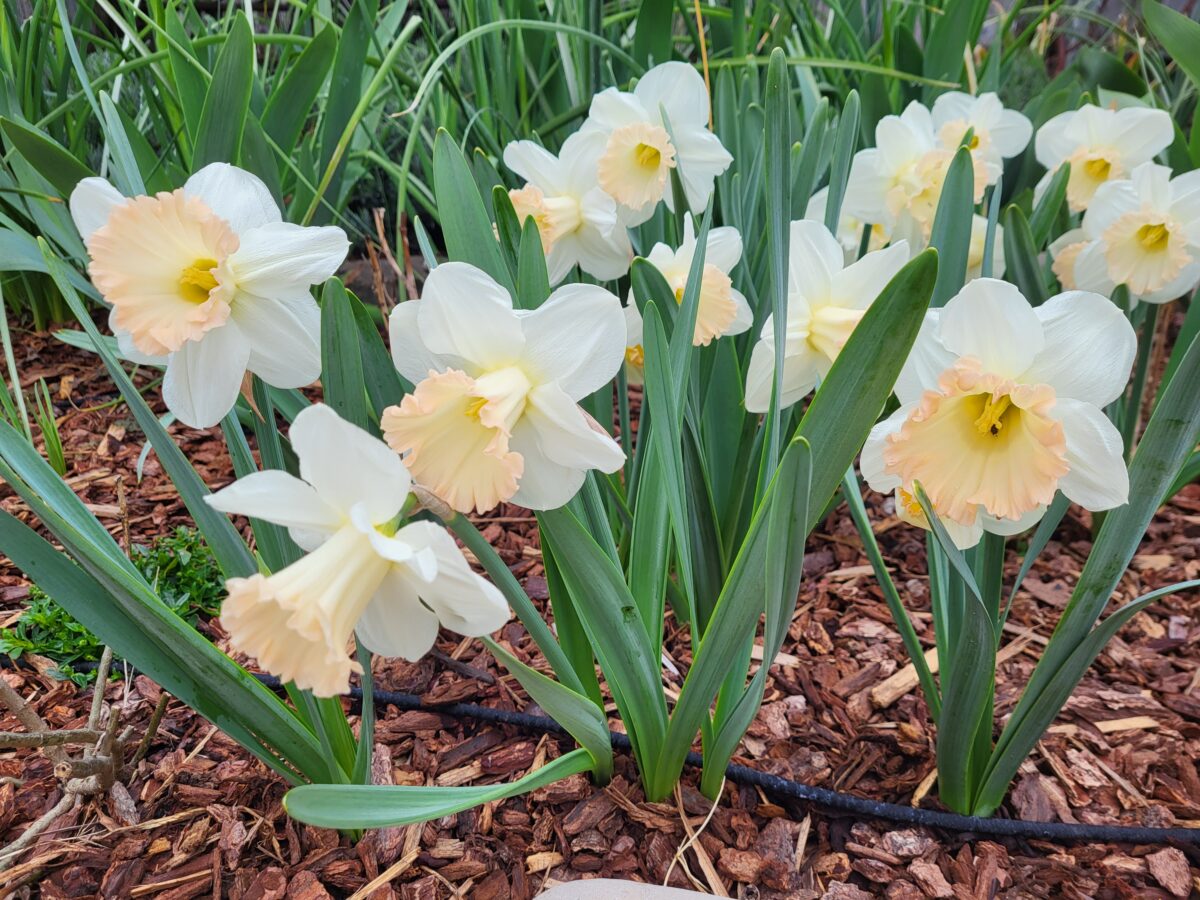 Next to them I planted the Sempre Avanti Daffodill, a smaller daffodil that is white with an orange cup. A classic favorite.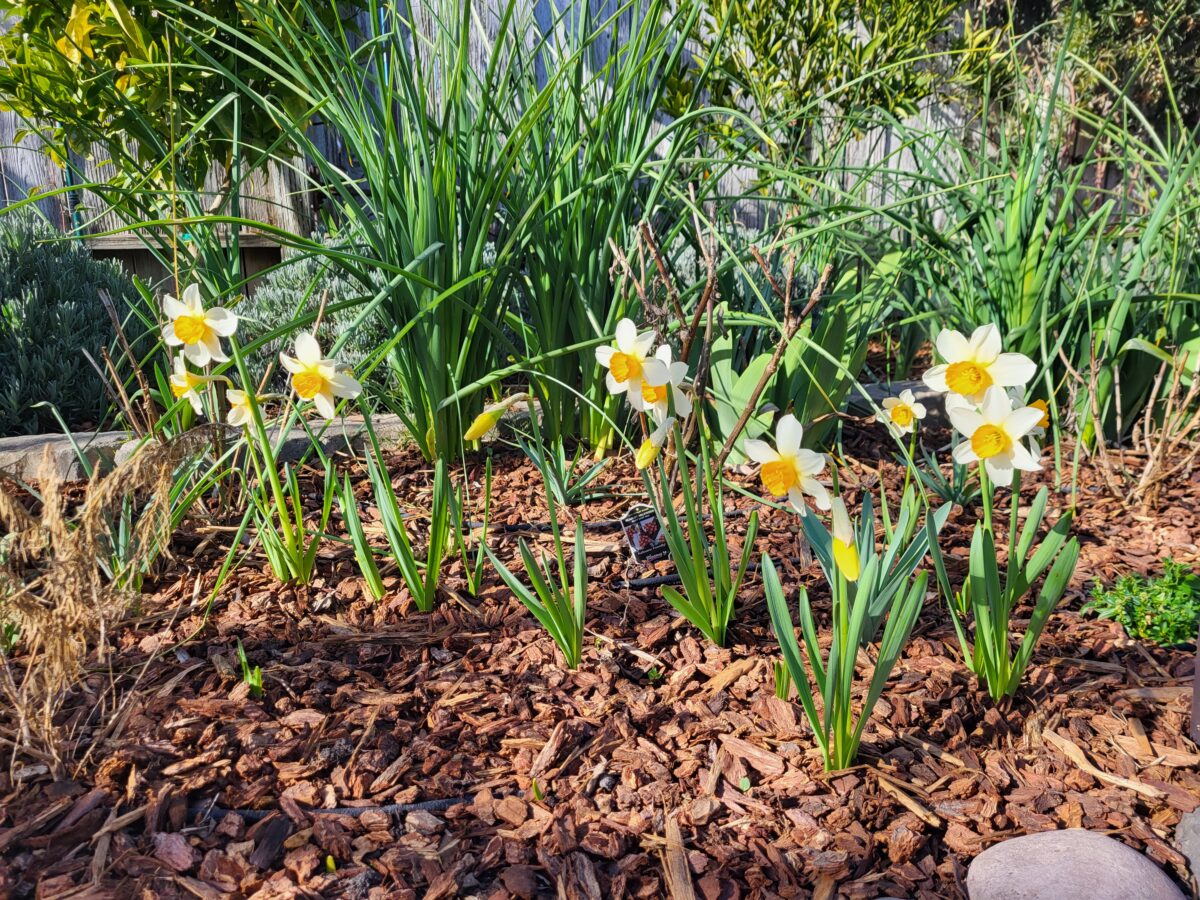 This little sprout doesn't look like much right now, but I couldn't be more excited. It is a peony I had planted three years ago, that has never bloomed. Look what i see this year!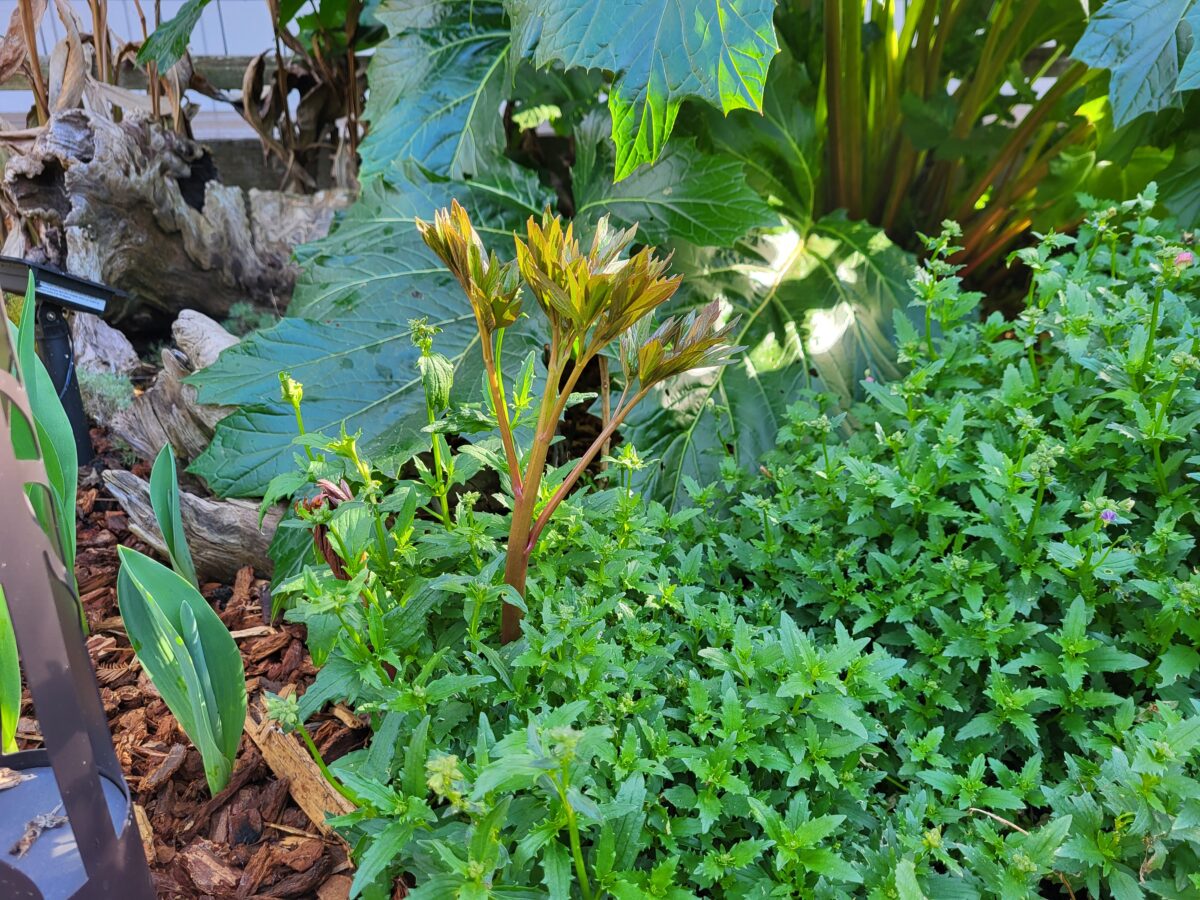 I do not recall planting these iris at all, but okay. Come join the party!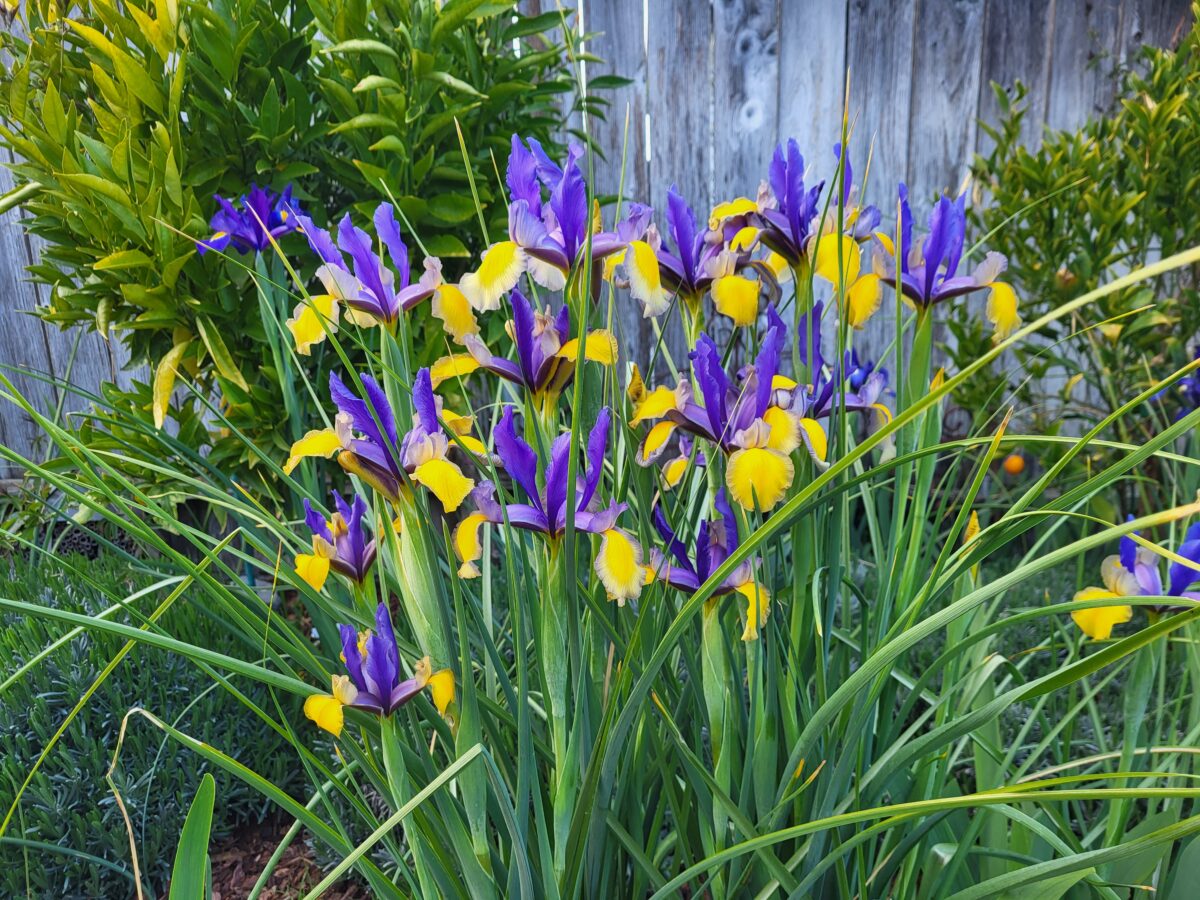 In two small containers I planted Orange Van Eijk tulips. After they finish blooming I will store them away as is and bring them out next year. I have done this several times with other tulips and they always perform beautifully. Plant once and you're good for a few years.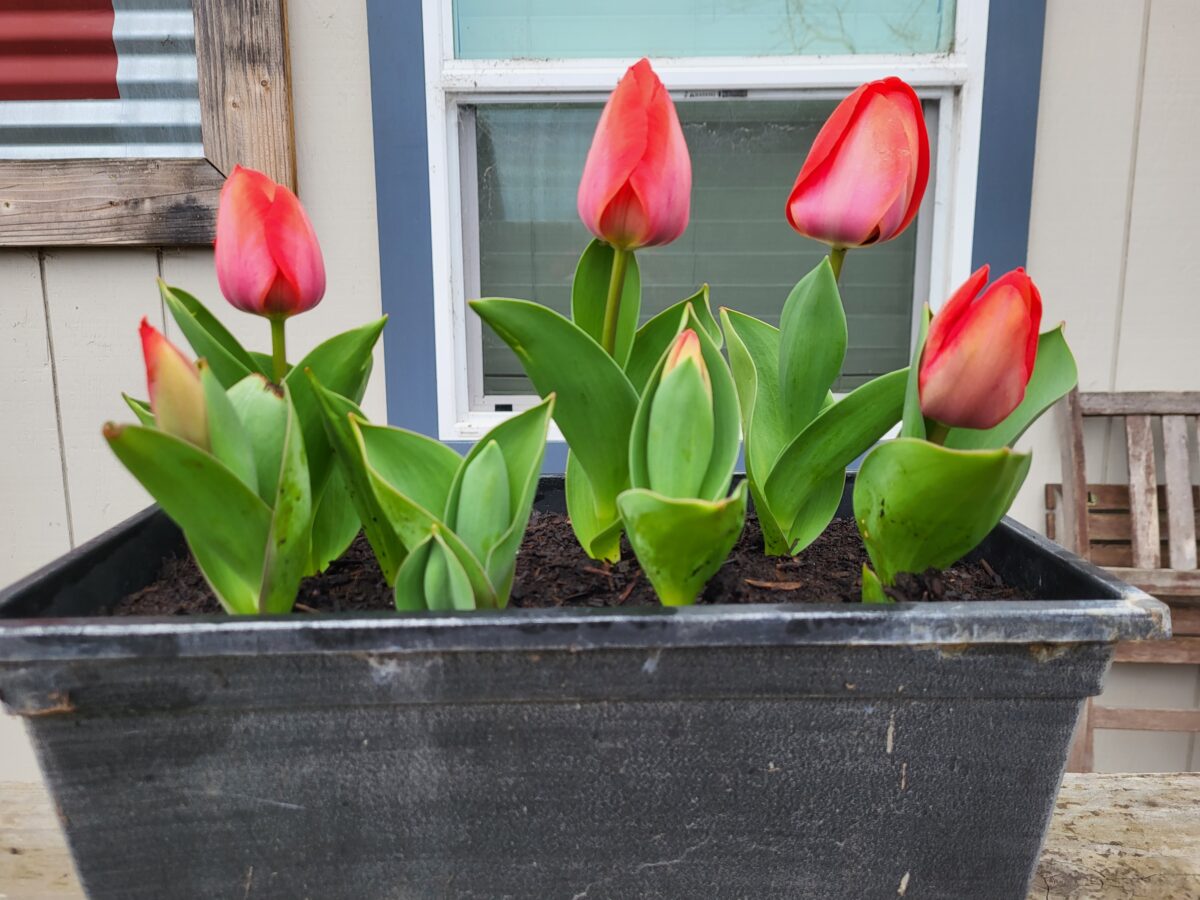 Next month I should see the rest of the bulbs come up as well as see the return of a few milkweed plants from last year. Until then, enjoy a few of this months pictures from around the garden.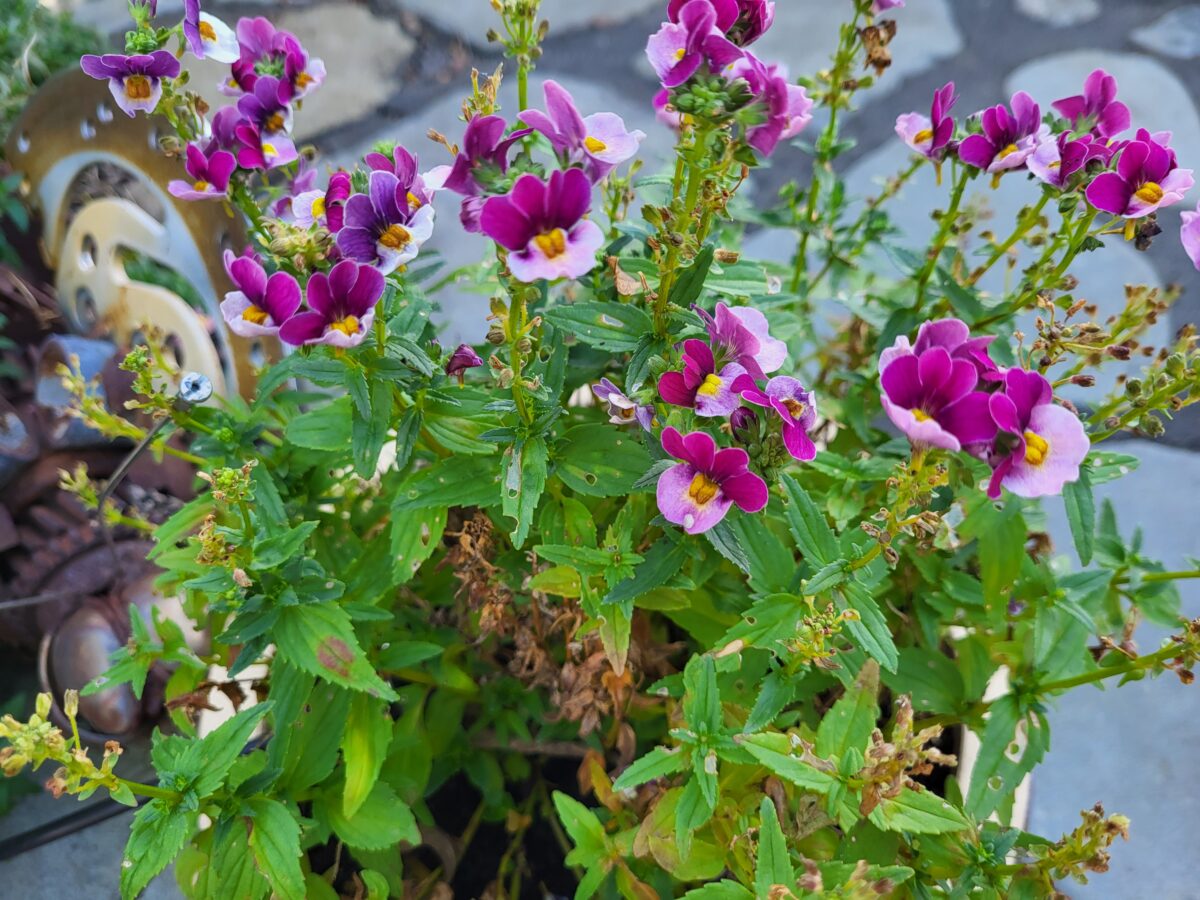 March in the Garden 2022