March in The Garden: I am writing my March update kinda late. Okay… very late. It's the last day of March and I have a lot to catch you guys up on. FLOWERS FLOWERS FLOWERS!!! Did I mention a few flowers? I don't think a week went by in March when I didn't go to the garden section at the hardware store at least four times. I was so done with Winter. It was cold, depressing, and filled with loss. I lost my dad in January, and a few months prior we had to say goodbye to my sweet kitty Sinatra after 17 years. Needless to say I was feeling dark the full month of February. Thankfully I have my garden. Even when I had no desire to get up, I forced myself out into the garden. It really is helping me get through the biggest loss of my life.
The month of March has proved to be a month of color, beauty and hope. That sounds way too mushy for me, but all you gardeners out there know what I mean. There is a great feeling of excitement when you see the bulbs you planted months ago, peeking out of the ground, as well as new growth emerging from bare branches and stems.
Lets start with the plant that always marks the beginning of Spring for me. Wisteria! I wish you guys could smells this beast that we have growing on the fence between the neighbor's I us. I always feel bad because we get all the blooms on our side and they get mostly branches. The hum of the bumblebees just adds to this magnificent vine.
This next guy I fell in love with last Spring, and was so impressed with it all Winter, that I bought six more for the garden. Nemesia. I was really mean to this plant last year. I moved the two original plants around the garden three times looking for the perfect place for them, before they ended up under a miniature rose. This plant bloomed all winter and absolutely exploded once the warmer weather hit. I believe this first plant is Nemesia Fruticans.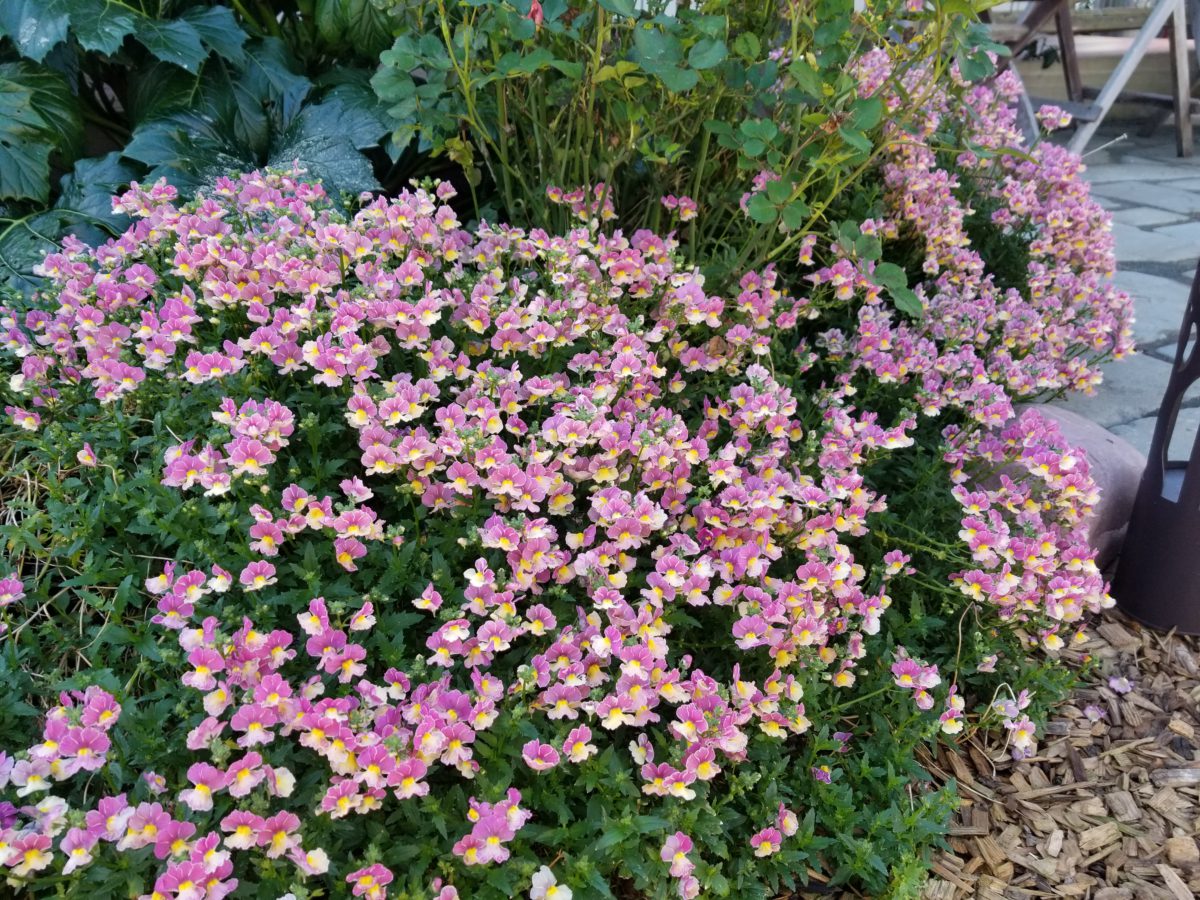 The new Nemisia this year are Honey Bicolor Pink, Honey Blue Eye, another Fruticans, Magenta, and Sunshine. Let's just hope these news ones perform as well as my first one.
The new additions to the shade garden are a pair of Polemonium Brise D'Anjou, which have variegated leaves and will have cute little blue flowers! I can't wait! Hopefully I won't kill them before they get a chance to bloom.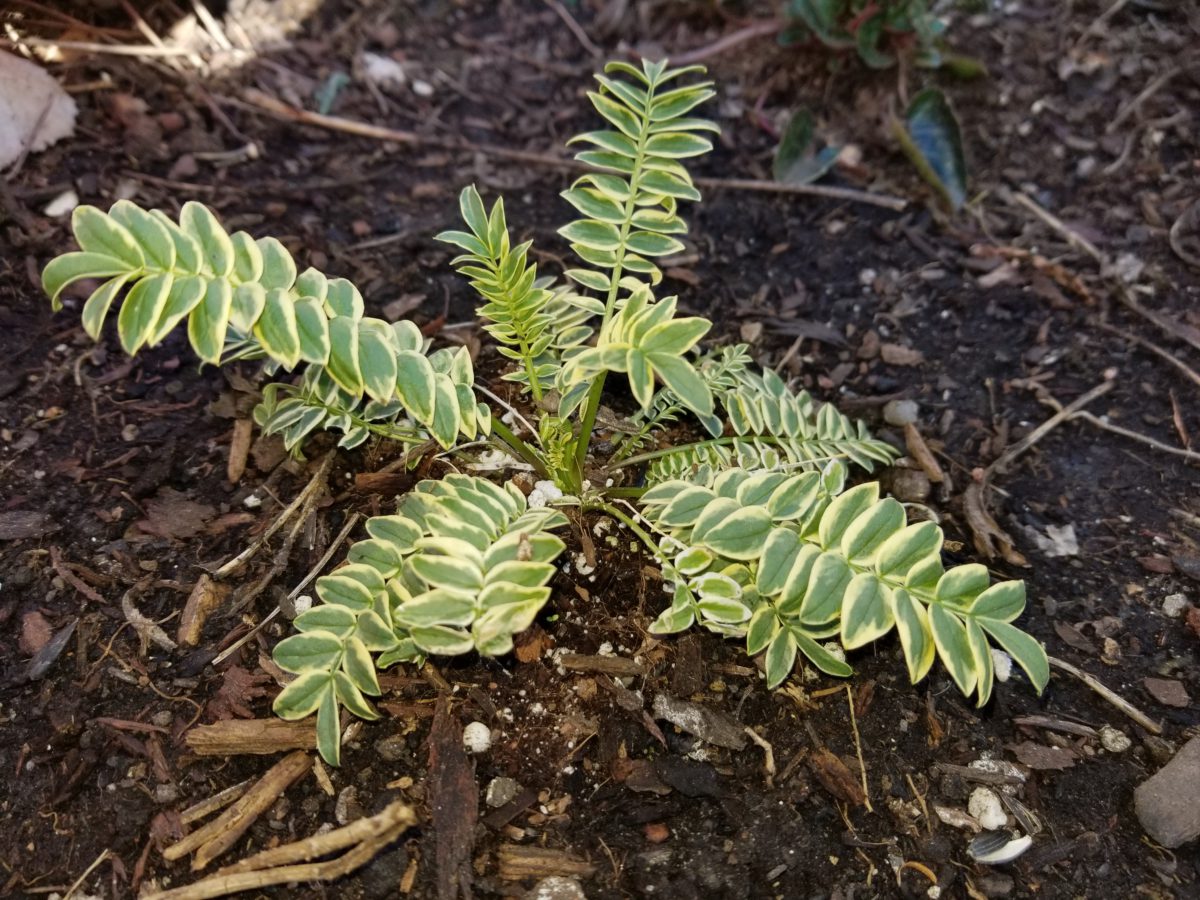 The next plant I got for the shade garden is the cutest little Fuchsia Thymifolia. I am going to be honest with you. Don't get attached to this guy. I will most likely kill it in two weeks. I have NEVER had luck with Fuchsia. I was feeling lucky though, so what the heck, right???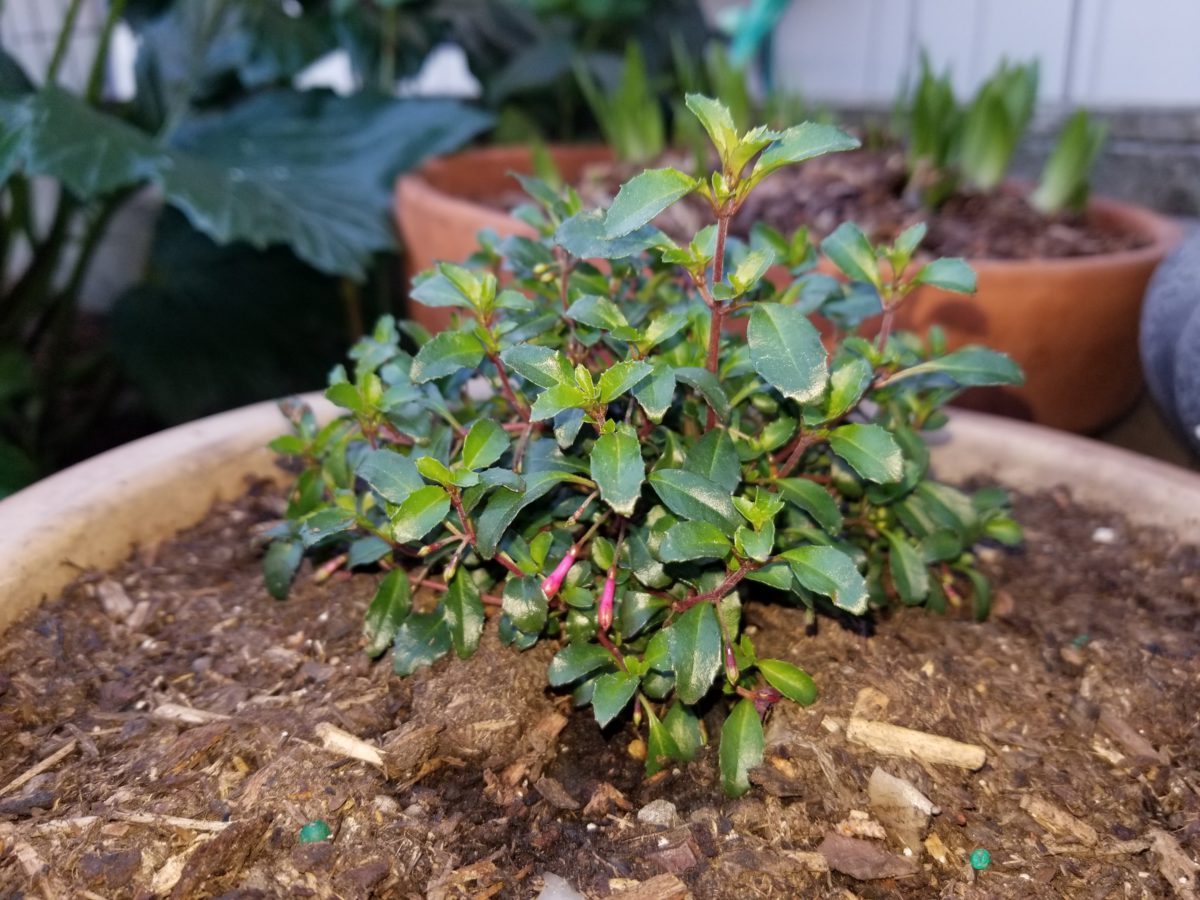 Everyone I know absolutely loves their Lilly of the Valley. I bought a package from Costco and planted them throughout the garden. So far I am not impressed. They are tiny and get crushed easily. I watched a bird smoosh one. Not good. I get the feeling this will be one of those plants I will have to be very patient with. Maybe next year they will come back bigger and stronger. Until then, Birds… please don't smoosh the lilies.
The rest of the garden is waking up as you can see from the following pictures. I even grew a cute little red dog. I have a few updates on what I am doing with veggies, but that will be for another post. In the meantime I hope you enjoy the pictures.